Opening: Saturday, Sunday and holidays: 10 AM - 12 PM and 3 PM - 7 PM
Destination: Cesenatico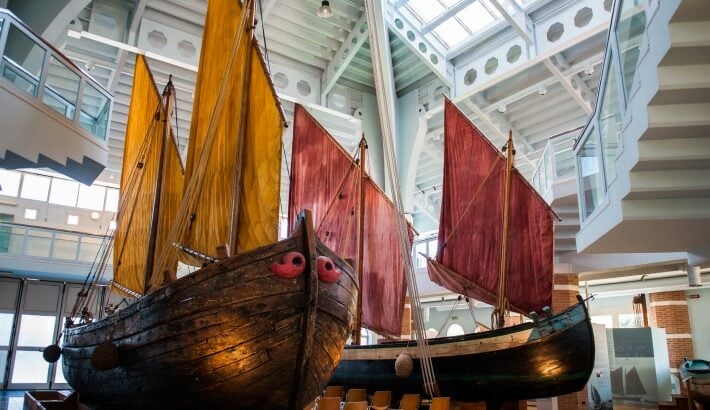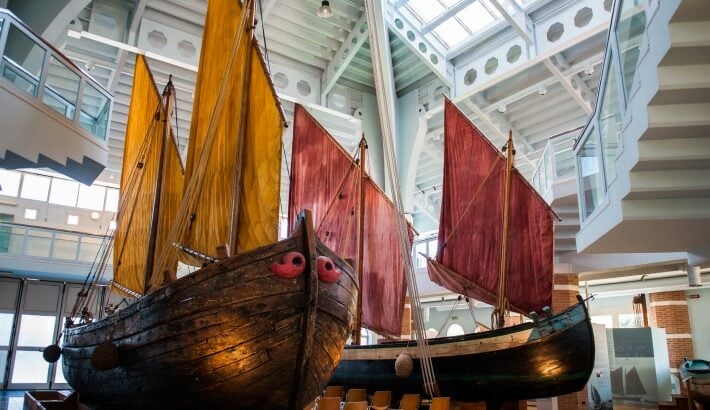 Details of the experience
A unique museum in Italy and rare in the world, which, thanks to historical boats of the sailors, techniques, and ancient navigation instruments, will take you on a journey of discovery through the past and origins of Cesenatico, an ancient maritime village
To know
The Land Section of the Maritime Museum is housed inside a pavilion designed to resemble an ancient arsenal, offering a fascinating journey into the traditional seafaring of the Adriatic Sea.
At the center of the exhibit, visitors encounter a trabaccolo and a bragozzo – the two main boats of the last Adriatic sailing tradition – with their characteristic and colorful al terzo sails.
The ground floor is dedicated to the boats, their construction, and maneuvers, while the first floor illustrates the life of the seafaring people, fishing and navigation methods, and their customs and traditions.
The Floating Section is located in the oldest part of the Leonardesque Canal Port and showcases ten boats, representing the traditional types of boats from our sea, adorned with characteristic decorations and bow eyes. In the summer, their colorful sails, marked with the symbols of the sailors' families, are hoisted every day.

Request more information for this experience
Experiences in Cesenatico
Events, museums, parks to experience Cesenatico all year round!