Reenactment of the ancient fishing "alla tratta"
Opening: July 22nd, August 26th, at 6:00 in the morning
Destination: Ponente Beach - Congrega dei Velisti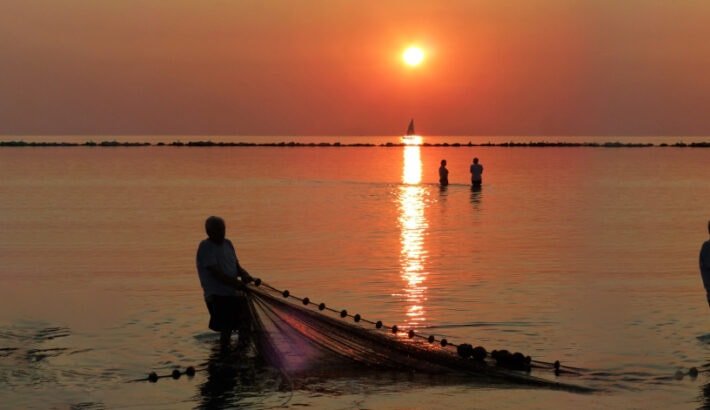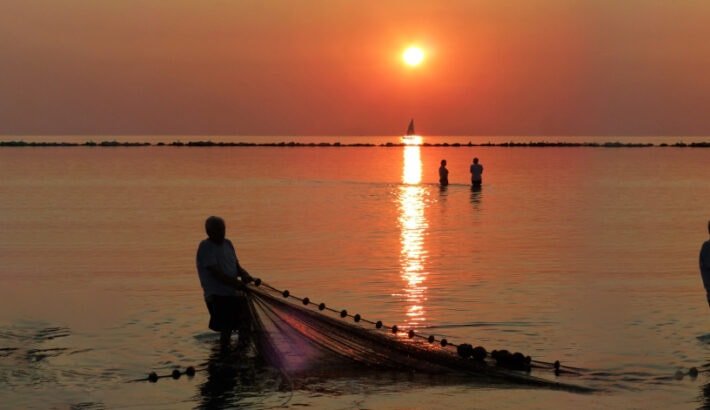 Details of the experience
Thanks to a group of passionate volunteers, many of whom are also owners of traditional boats moored in the port canal, the reenactment of the famous "pesca alla tratta" (fishing with nets) returns to Ponente Beach this summer.
To know
The "tratta" is a type of traditional fishing that hasn't been practiced for decades, but holds great charm both for its gestures, which almost resemble a silent dance, and because, unlike other types of fishing, it takes place in full view of the people. During the "tratta," a small boat carries a net offshore, which is then slowly retrieved by hand from the beach by two teams of "trattaroli" (fishermen) who must move in a rhythmic and coordinated manner.
In case of rough sea conditions, the reenactment will be canceled; it will not be possible to provide prior communication.

Request more information for this experience
Experiences in Cesenatico
Events, museums, parks to experience Cesenatico all year round!